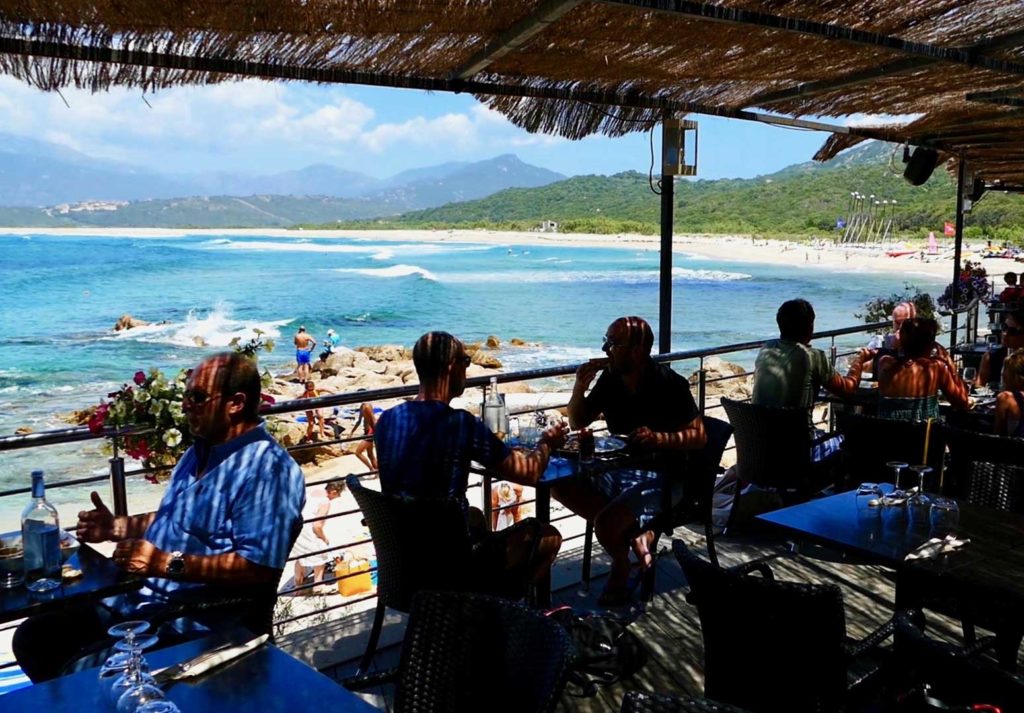 Lunch or Dinner Overlooking the Sea
The team at U Livanti Restaurant welcomes you under the shaded terrace, on the waterfront, for a delightful meal in total relaxation. The restaurant also houses a large air-conditioned dining room. The chef will prepare you traditional cuisine with, of course, almost all of its fish and seafood sourced directly from the beautiful Gulf of Propriano.
Plan Your Seminar or Event at a Unique Venue
Would you like to work while also exploring Corsica? Combine work and play: a seminar, an incentive event… Take advantage of our adjustable conference room (200 m²), equipped with flipchart, video projector, screen and wifi.
Our residence offers direct access to the spacious Portigliolo Beach. The watersports center awaits you with stand-up paddleboards, sails, kayaks, inflatable rubber rings…
From April to November, discover Corsican nature in all seasons by foot, horseback or boat… let us take care of the details!
Corsica does not give herself away, she looks within, she breathes and she opens up to those who know how to love her and understand her!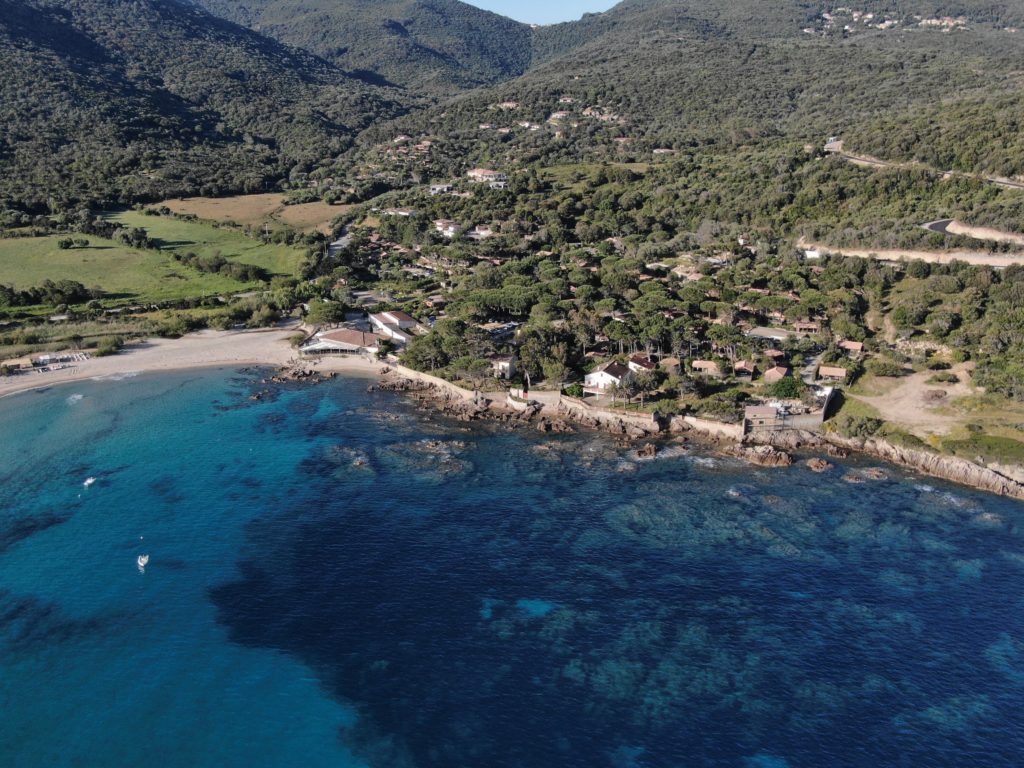 Discover Corsica with a Group
Thanks to their knowledge and passion, our guides and drivers will help you discover Corsica, its history, and its marvelous landscapes from the sea to the mountains and everything in between.
We offer all-inclusive or à la carte stays. Our packages:
Accommodation with a stunning view of the Gulf of Valinco,
Dine on the waterfront with half-board or full-board meal plans,
Port or Airport / hotel transfers,
Sightseeing Tours,
Sightseeing Tours,
All itineraries are customizable.
Options for Sustainable Transportation
In an effort to develop sustainable transportation, U Livanti offers electric bicycles to guests. At your disposal free of charge, the bikes have a range of up to 65 kilometers and allow you to easily make it to Propriano or Campomoro.