Your Holidays in the Heart of Sartenais Valinco Taravo, A One-of-a-kind Environment
From its maquis and wild rivers to its soft sand beaches and deserts, the Sartenais Valinco Taravo region of Southern Corsica offers unparalleled environmental diversity! Through its cuisine, heritage, culture and way of life, you will discover Southern Corsica in a unique and immersive fashion. 
Sea excursions, boat and jet ski rental, exploring the coast on stand-up paddleboard or kayak, scuba diving, snorkeling, hiking, canyoning, electric bike rental, skydiving… These are only some of the activities available to you less than 10 minutes from our establishment. With so many different activity options, there is sure to be something for everyone!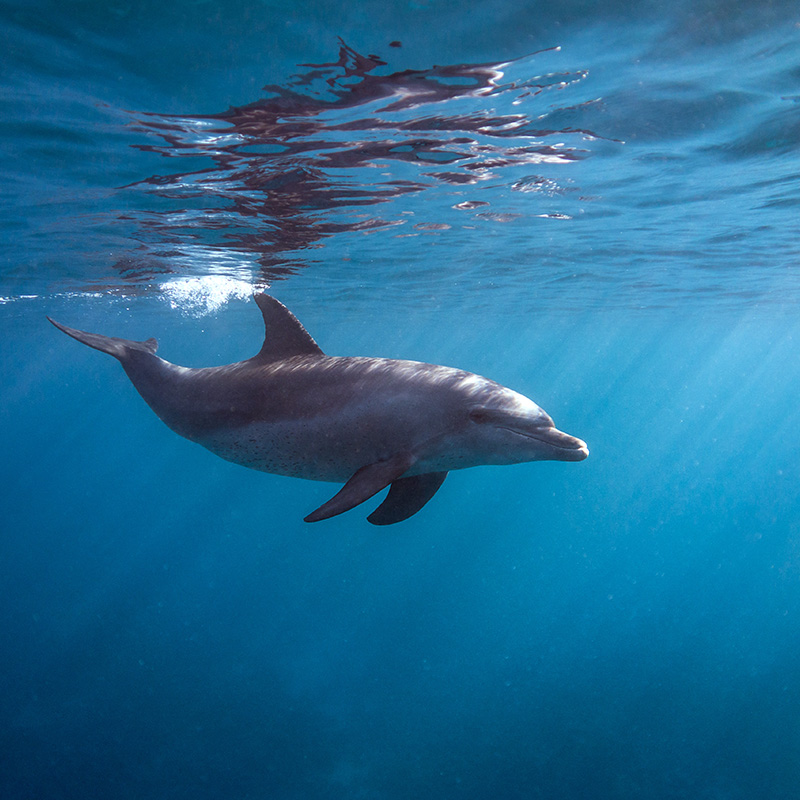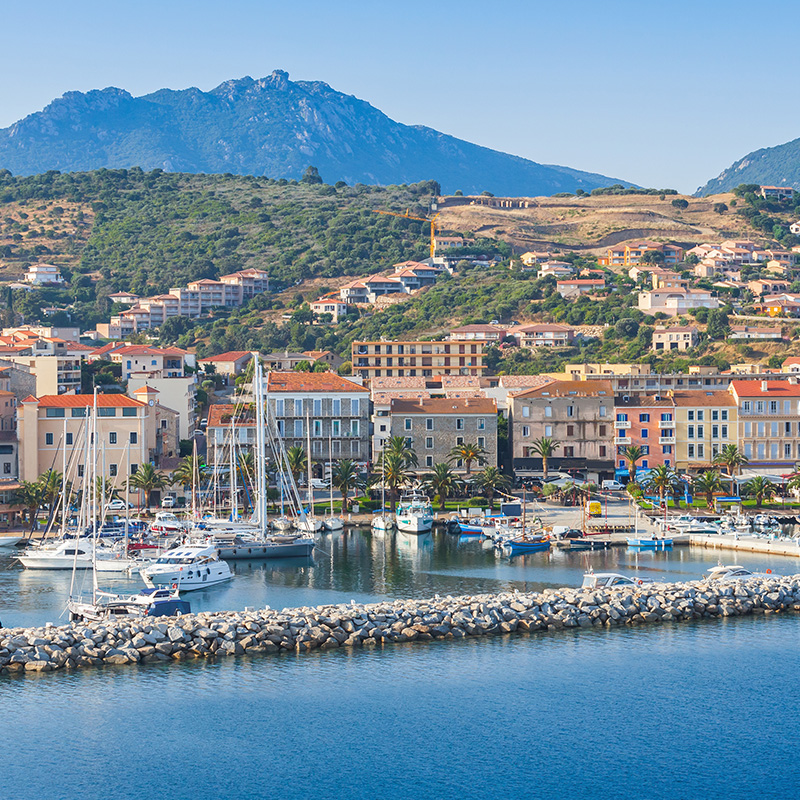 Located only 10 minutes from our establishment, Propriano is the largest city in the micro-region. It is home to a beautiful marina and fishing port with a refueling station, as well as numerous other services for boaters. The many restaurants and bars will be sure to liven up your summer evenings. A beach staffed with lifeguards allows little ones to swim safely. Its coastal boardwalk passes over a protected marine area and is studded with magnificent coves that never fail to amaze.
Located 10 minutes by car and 5 minutes by boat, the little seaside resort of Camoporo is crowned with the largest Genoese tower in Corsica that marks the starting point of a beautiful hiking trail along the sea. Pass by to enjoy a stroll or lunch on the seashore.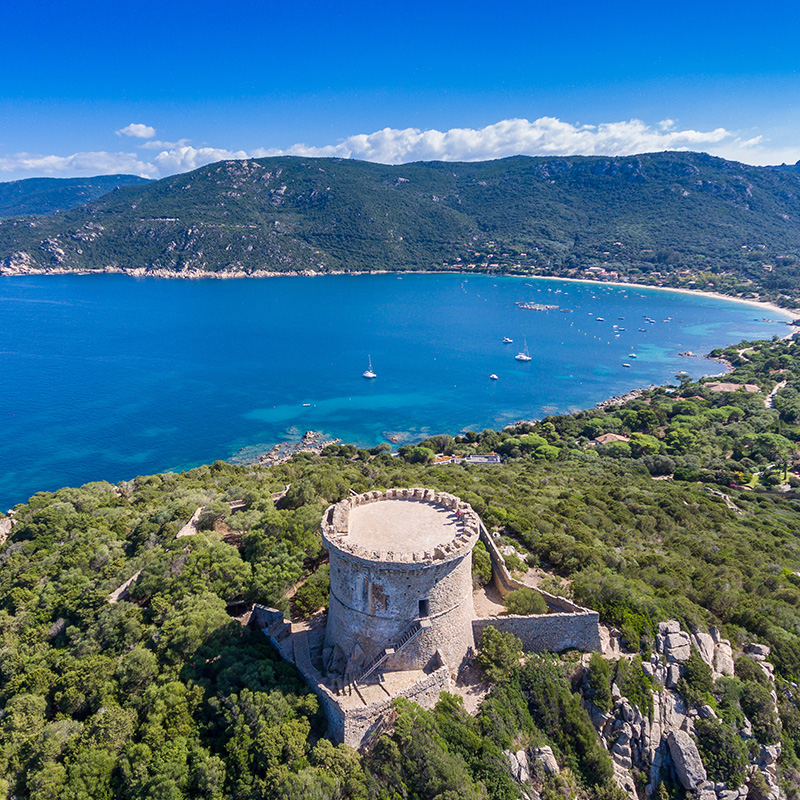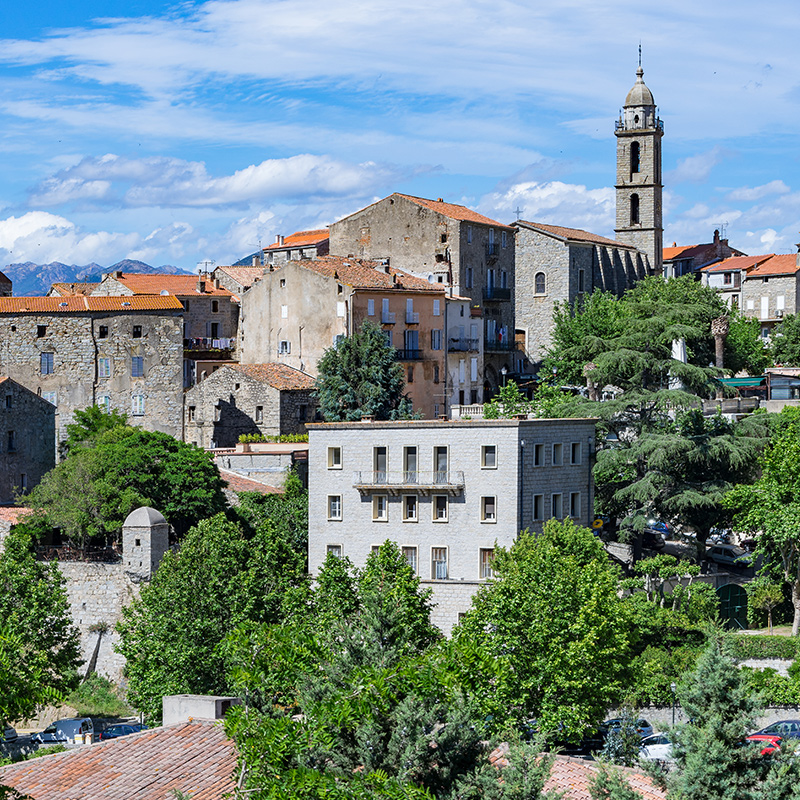 Sartène is the largest town in Corsica in terms of surface area and is even one of the largest in France. It extends from its village, hanging at an altitude of 330 meters, down to the sea, where lies the famous Lion of Roccapins. Named by Merimée as "the most Corsican of Corsican villages," Sartène has stayed loyal to island traditions. It is a hotspot of Corsican culture and history. Its old town, town squares, church, convent, and museum are some of the town's must-sees.